Editors Note:
 We've got to admit, we think the new
Turbo-Stretch Challenger 100
, by Bob Shurig, is one of the greatest titles for a horseracing system we have ever heard/seen.  In addition to that, this method is one of the most user-friendly, easy-to-use and Profitable systems we have reviewed in a long while.  

TSC100

is actually two systems contained in one booklet.

 And we've got to tell you, the first,

Turbo-Stretch Challenger, Part 1,

is one of the strangest approaches to winning at the game we have ever studied.

 



It involves

just two rules

, catches some incredible longshots, and in our testing over the past 36 months or so, every 90-day period we tested, at all tracks, showed profits ranging between +41% and +137%, with the average at about +83%.  it often involves betting more than one horse per qualifying race, and it works on wet or dry tracks, on turf or dirt, and can even be applied to quarter horses.  
Turbo-Stretch Challenger, Part 2

, is geared more to wagering on a single horse, or dutching — the logic of the method is inescapable, and you can be sure that qualifying horses are FIT and ready to win or hit the board, often at a very nice price. 

In addition

, when you purchase TSC, you will also receive

FREE!

Bob's

Pro-Exacta Strategy Guide

, + one of the

greatest angles for Shippers we have ever tested

, and a fascinating bankroll-management guide called Thoroughbred Racing – Investing Without Risk.  It's a great package is priced very reasonably, and is available in hard copy, ebook and Software.  Hope to hear from you soon!!
TSC – The Software!!
The TSC Software provides the user with unique opportunities that he/she would seldom locate on their own.  The Dominant Trainer Box produces some wild results, with big prices very common and the opportunity to hit high paying Exactas and Trifectas as well.
A single horse can be played, as well as a Dutch –  in fact, this is the most viable Dutching metodology we have seen.  Take a look at some of the Examples below: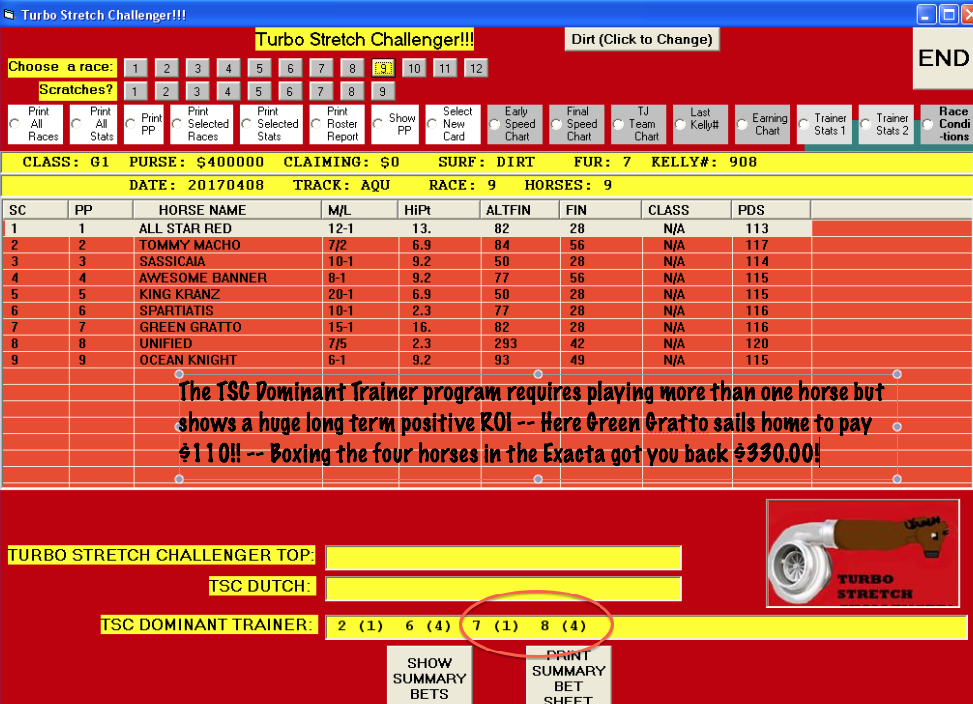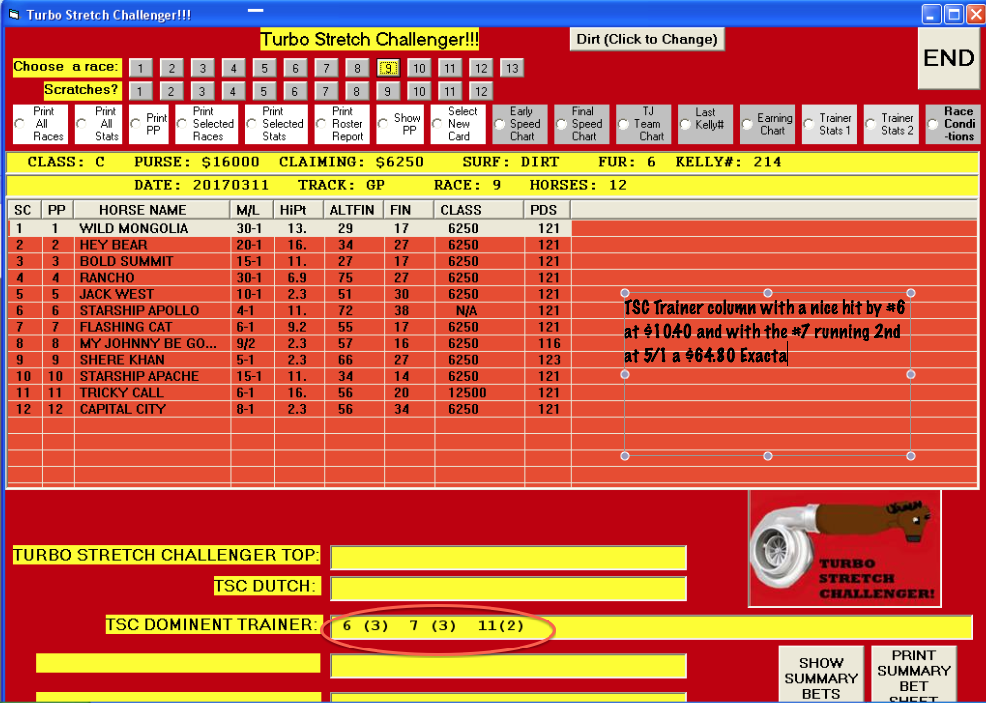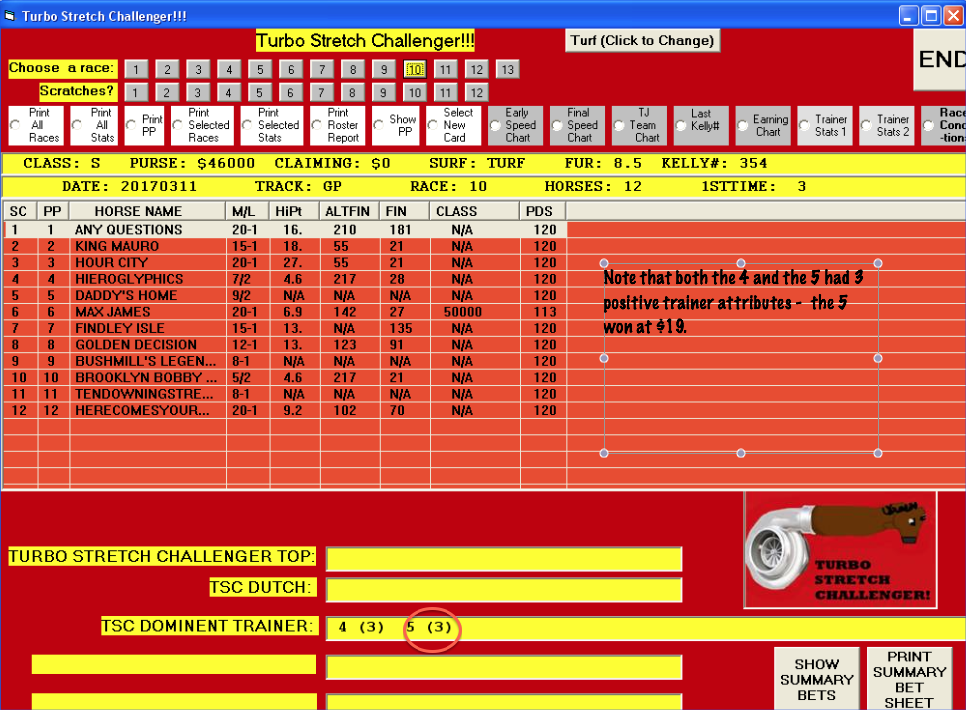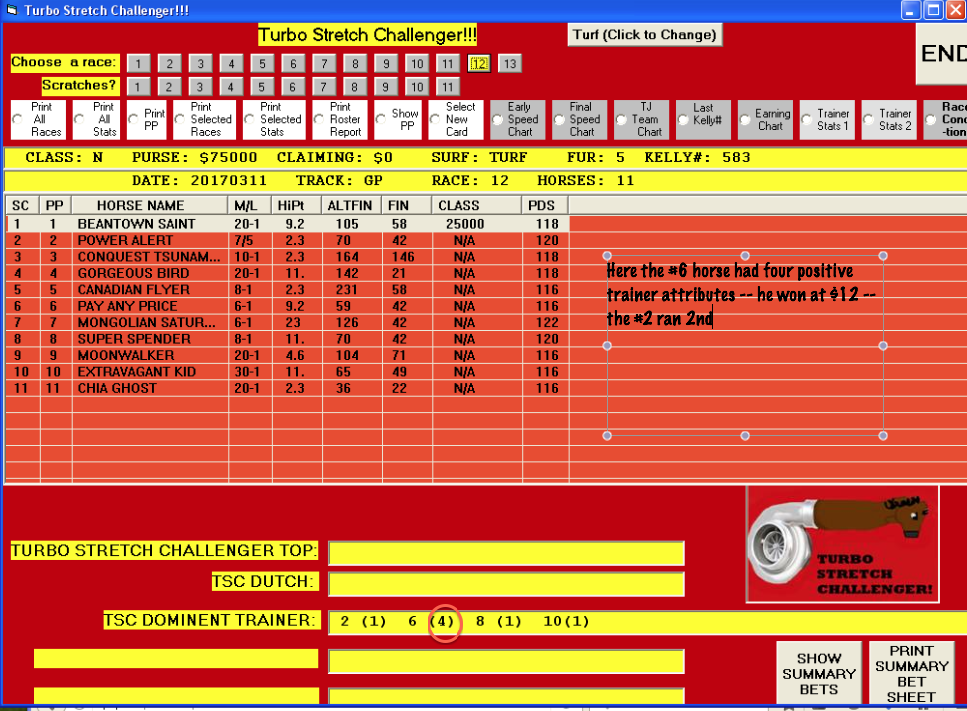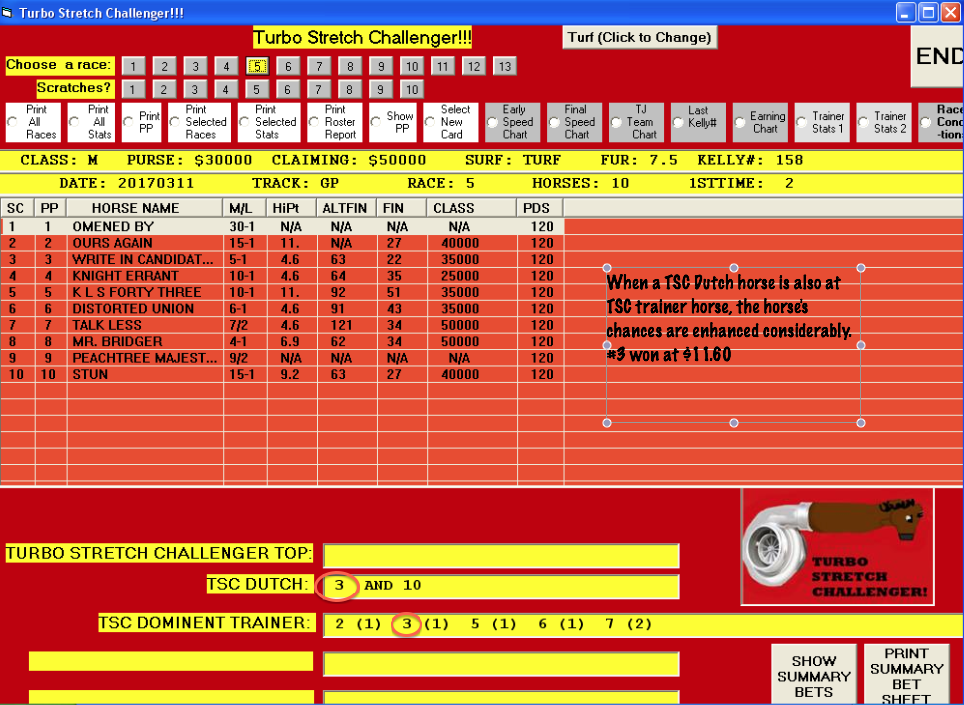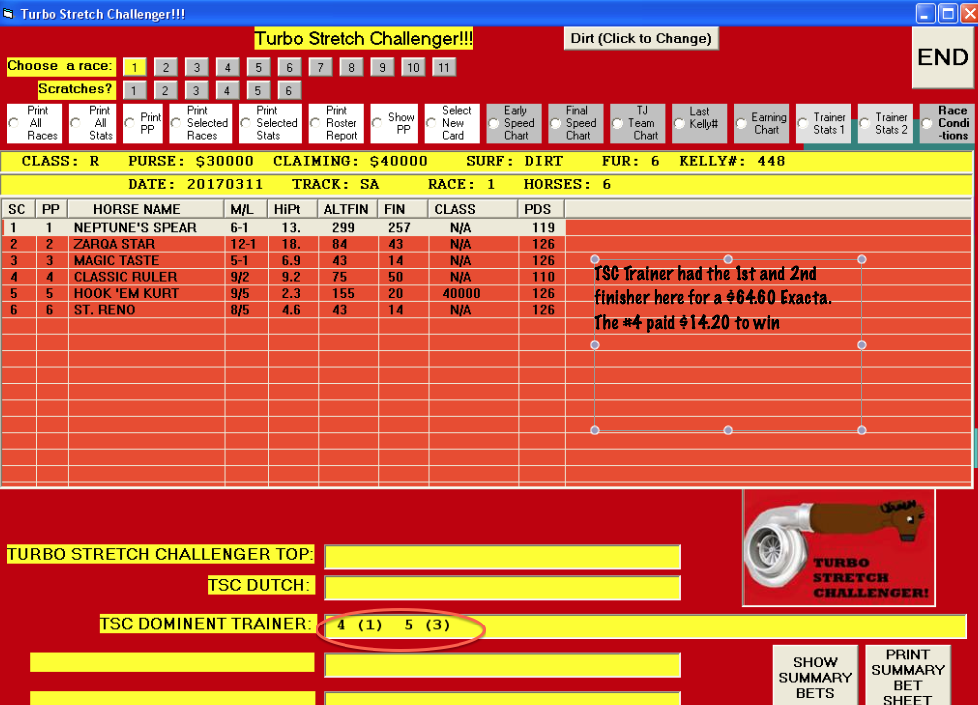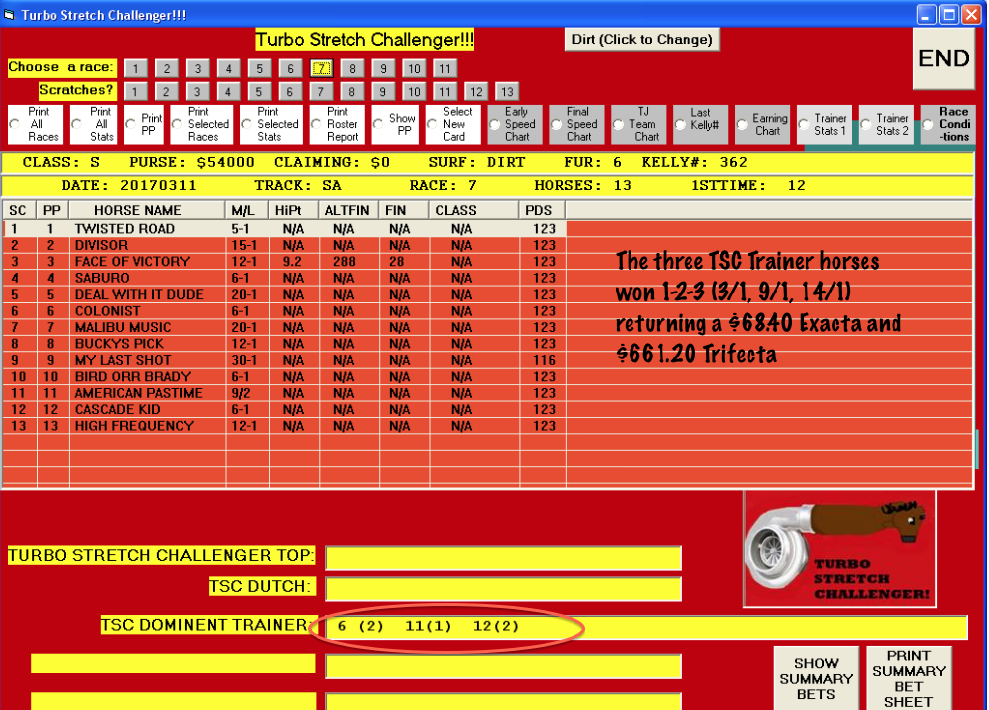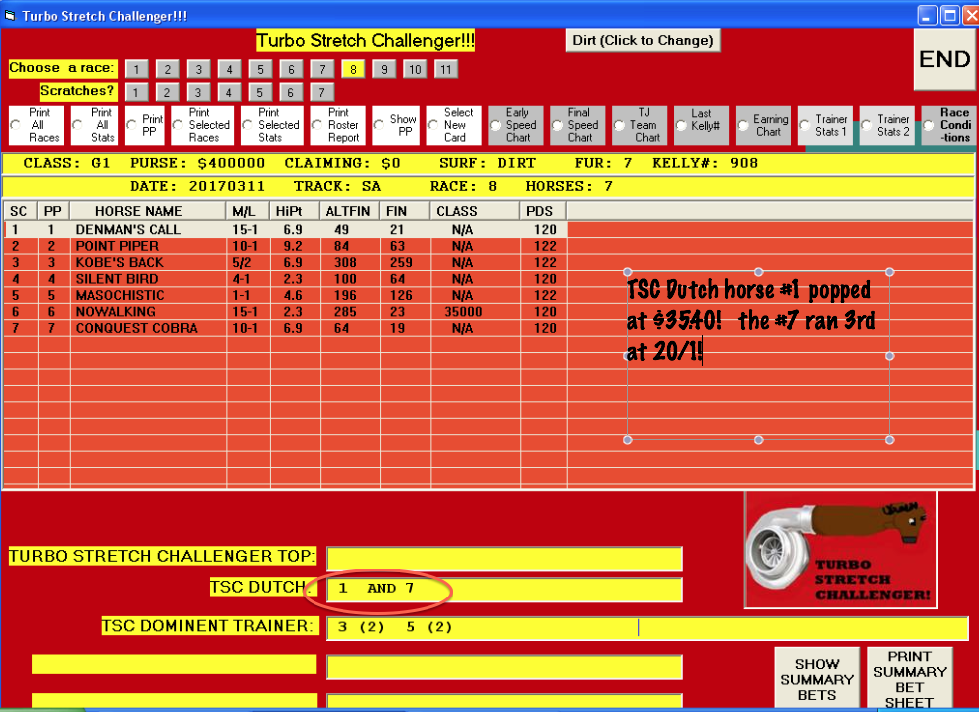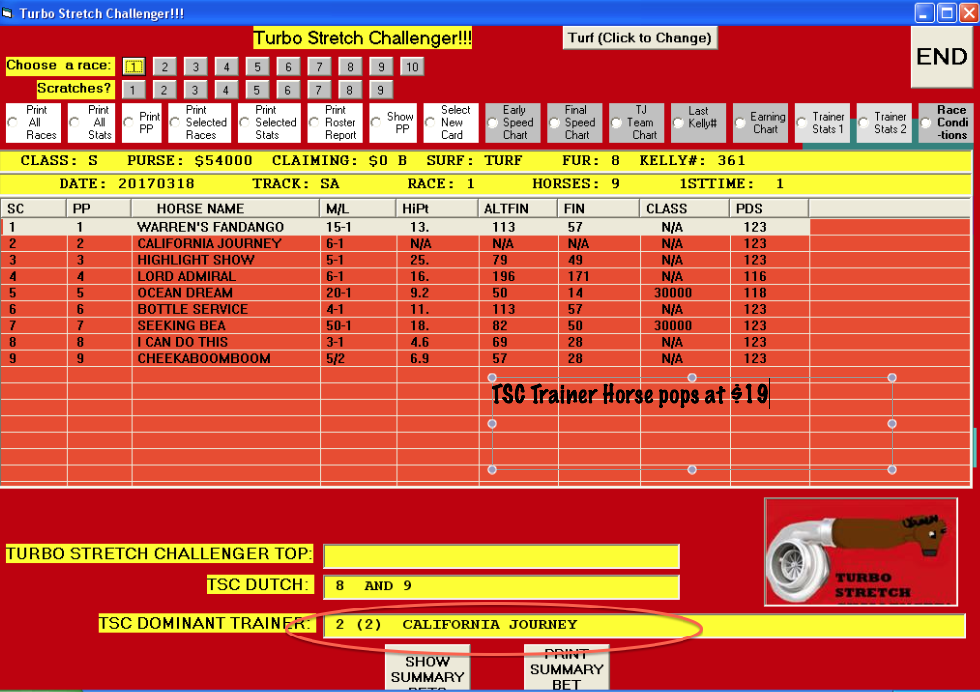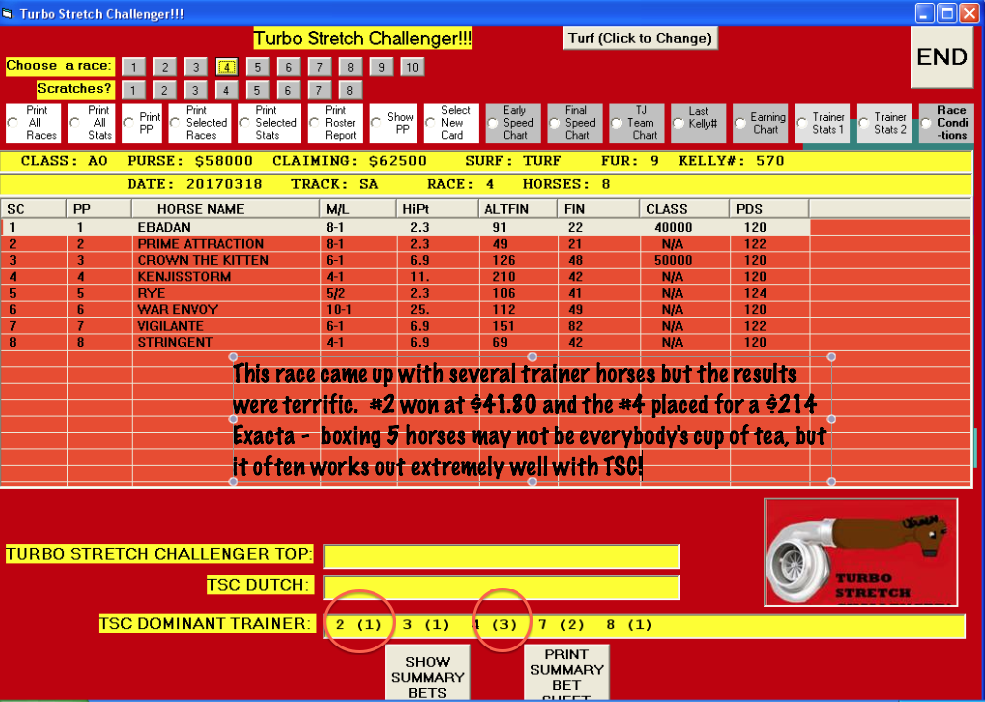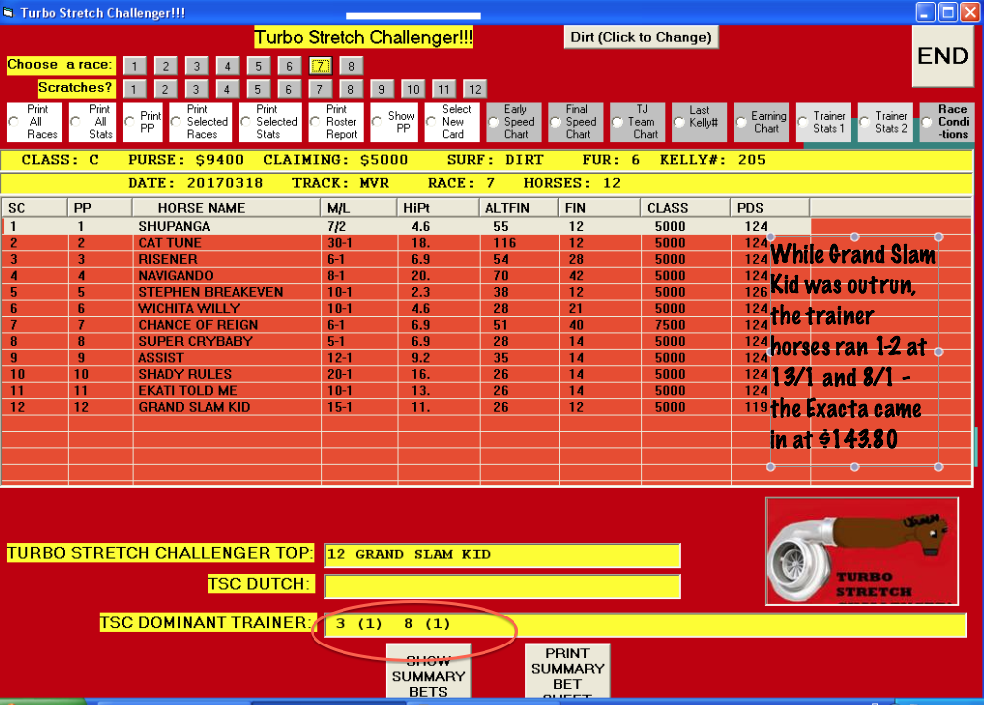 TSC Hard Copy  $48.10
TSC Ebook  $39.88
TSC Software  $85.00