If You adore CONSISTENCY,

If You enjoy VERY BRIEF runouts,

If You Love Cashing Tickets at a Solid PROFIT —

FIT N' READY!!

is your baby!!

Al's genius was the ability to provide systems that produced a solid % of winners (31.2% for FNR) and high average mutuels ($9.86).
The Fit N'Ready Software!!!
Perfectly programmed by Len Cz.  Just a couple clicks of your mouse gives you instant analysis and the consistently high average mutuels that Al Bozzi's systems are famous for!   And priced right at just $88! Look!!:
Now, granted, the example below won't happen that often but, the fact that it happens occasionally whispers to you that Fit N' Ready knows a whole lot more than the average, or expert, handicapper.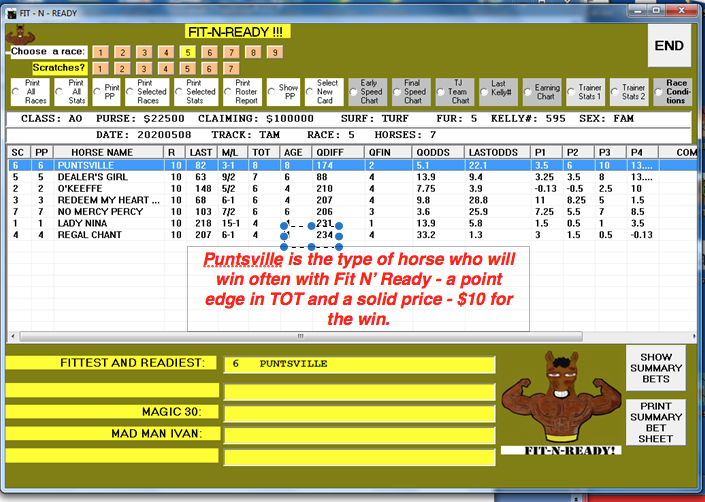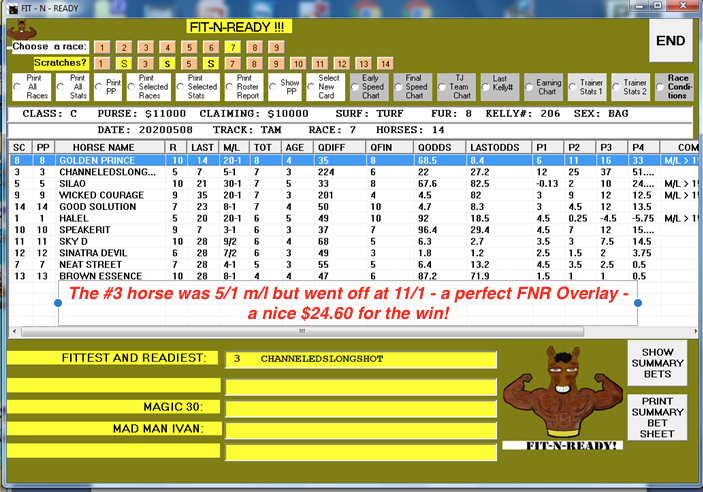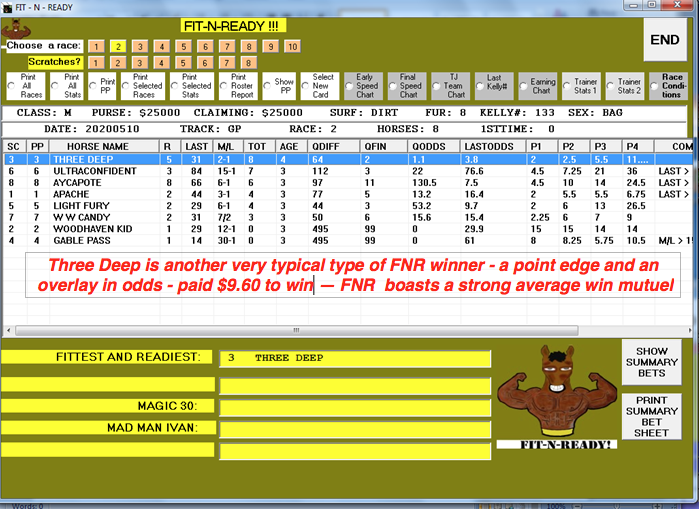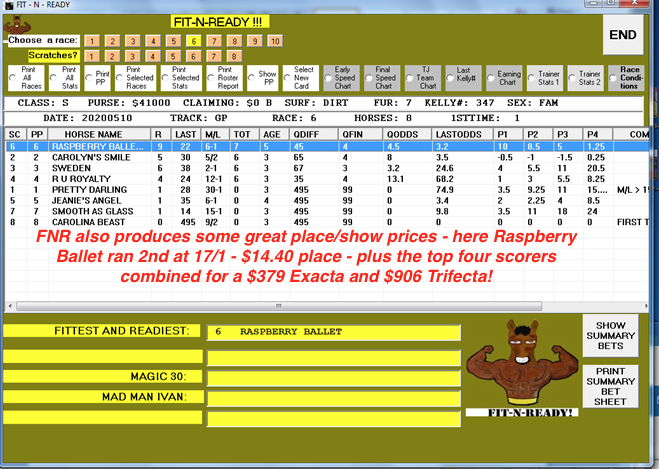 Fit N' Ready!
will add not only a
'Consistency/High Avg. Mutuel'
Method of Play to Your Arsenal, but 
provide
you with the Price-Getting
'Magic 30'
and
PriceLine
systems to boot!
Call us at 1-800-696-0067 or order from our website!
Fit N Ready Software $88.00
Fit N Ready Paper  $38.00
Fit N Ready Ebook   $34.88