Take a Look:

Click on the link beneath each product description to see full product details:
——————–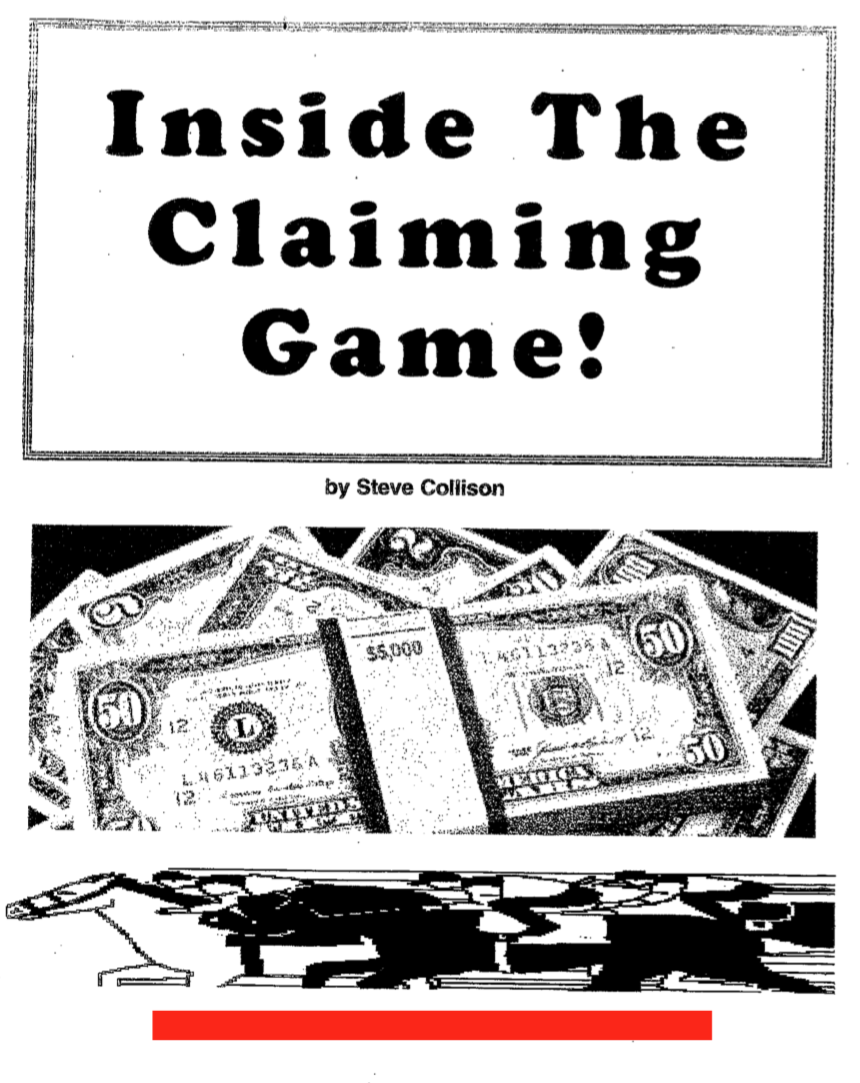 Steve Collison's Inside The Claiming Game!
Inside Secrets on Trainer Moves from an Actual East Coast Trainer!
https://rpmhandicappinggiant.com/steve-collisons-inside-the-claiming-game/
$22.50

(reg. $45.00)
——————–
555
——————–
Money Talks!  Listen And  Win!
An Insider's Revelations on How to Follow and Profit From BIG-MONEY Moves at the Racetrack
***Rated a '9' by Phillips Racing Newsletter and named as their Best Handicapping Product of the past year!***
  $29.80

(reg. $59.90)
——————–

〈***The Casino Edge***〉 Video Poker; Slots; Craps; Roulette; Baccarat & and the author's Favorite Horserace system!
https://rpmhandicappinggiant.com/the-casino-edge-video-poker-slots-craps-baccarat-and-horses/
$27.00

(reg. $55.00)
[/stextbox]
——————–
Jeff Sillifant's WEIGHT FOR IT!!!
An Amazing, NO-HANDICAPPING method of play that produces BONANZA Profits!
A Pounds To Profits 'Cash' Course!
https://rpmhandicappinggiant.com/weight/
$24.50

  (reg. $49.50)
JOT System buy button

$22.50 (reg. $45.00)
6-Pack!  All 6 Publications – $161.80 –

just $113.26 with your 30% Discount!
😎And, Check Out The FREE Bonus Offer – Both come with any Purchase!😎
The Wizard-Pro System-Pak – Five Time Tested Methods With Workouts & Examples!

Also – The Beyer Pars!

  A Full Set of BEYER-FIGURE PARs for Small Tracks & Large – Pars for the Cheapest Claimers up to the Richest Stakes.  Extremely Useful in Your Handicapping Regimen!

FREE!!
So Give Us A Call  –
1-800-696-0067

– or order from our website!  

Thanks, and please do Take Care. 

Dave & Len